Our Spring Break travel series continues! With Spring Break and summer vacation plans well underway, it's time to start thinking of ways you can save money on your vacations this year.
Road trips are a fun way to explore and if done right, can be a lot cheaper than flying, if you aren't using frequent flyer miles. Last year, I gave some of my favorite inexpensive road trip tips such as finding last minute hotel deals, bringing snacks and food along with you to save on restaurant costs, changing up your route so you are avoiding tolls, and being more conscious of your gas use. This time, I have eight more ways you can save money on your road trip this year.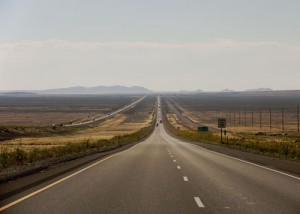 Photo Credit: sigma
Ways to Save Money on Your Road Trip
Get your car checked out before you go.
I'm a fan of renting a car (and saving money on my car rental) any time I'm taking a road trip. Since my car is a little older, I prefer saving the wear and tear on my car, getting a car with better gas mileage, and not having to endure the cost of additional maintenance. However, if you're taking your own car, be sure to get it professionally inspected before you go (or check it yourself if you know what you're doing). Check the tire pressure since a low tire pressure can wreak havoc on your tires as well as your gas mileage. You'll also want to check the brakes, transmission fluid, oil, lights, and general state and safety of your car. This can not only save you money on the road, but it also keeps you safe. For roadside assistance, see Is AAA Worth It?
Take advantage of not checking bags.
Since you're not flying to your destination, you don't have to limit what you're bringing (to an extent). Now you can pack some items that would save you some dough. Packing utensils and a picnic blanket allows you to save money you would have spent at a restaurant. Packing a cooler allows you to save money on pricey drinks and bottled water at rest stops. Bring a Frisbee, radio, and books for built-in free entertainment while you're taking a break from the road. Packing camping equipment allows you to camp instead of staying at a hotel.
Pack light.
While it can contradict the above tip, you want to watch the weight of what you're packing in your car. An extra blanket and a Frisbee won't add much weight. But if you're starting to bring multiple heavy suitcases, the added weight will weigh your car down, causing you to use more gas. While you're packing larger, heavier items, consider if it is essential or would greatly improve the trip. If you're going on a long road trip and planning on camping every night, that bulky grill may just be worth it.
Just because it's there, you don't have to use the car all the time.
Even though you have access to your car on your trip, don't always take it. If you're staying at a hotel, they may offer a free trolley or shuttle to nearby restaurants or attractions. Also see what is walkable from your hotel, campsite, or wherever you're staying. When we were staying near Boston, it was cheaper for me to leave my car at the hotel and take public transportation to the city instead of paying for tolls and gas to get there and then parking once I arrived.
Plan your route efficiently.
Don't just type in your destination on your phone's GPS and hit go. Before you head out, do a little research and planning. First, are there stops along the way you want to see? See what is already on your route, and you may not have to deviate too far from the course you're on. You'll also want to keep in mind rush hour if you're passing through a larger city. Do some research to find out if there are road closures or construction which could cause you more traffic delays. More traffic equals more money on gas without any benefit of getting you where you want to be. If you find yourself in a rush hour, consider pulling off for a break to let traffic ease up.
Search reviews on the road.
I love reading reviews on the road. It can save you money by finding local gems and skipping out on the headache of going to a bad place. I use TripAdvisor for reading reviews on attractions, such as museums, parks, and anything you might consider a touristy thing to do. I use Yelp for restaurants, cafes, and any nightlife places. I use Alltrails.com specifically for reading about hiking trails while I'm out and about. For hotels, I use Hotels.com and TripAdvisor to read all the reviews.
Find nearby deals.
When you're searching for a place to grab a bite on Yelp, you may see a little icon that says if you "check-in" at that place, you can get a deal (half price appetizer, free dessert, $10 for $20, or something else). If you download the app, you can even filter by places that are currently offering this type of deal near your current location. This is a great way to find a local place to get something to eat that normally you would have driven right by. Similarly, Groupon Now offers deals near you that are going on right now for a limited time. You can find food and drinks for more than half off. If you're driving during happy hour, call restaurants and bars to see if they offer half priced appetizers or discounted food.
Use gas rewards.
Before you fill up your tank, take a look at your credit cards. If you have a credit card that allows you to choose categories for cash back or offers quarterly rotating cash back, sign up for gas stations if you haven't already. Or if you're in the market for a new credit card anyway, choose one that gives bonus points for gas purchases.
What are your tips for saving money on a road trip? What are some unexpected expenses you encountered while taking your trips?
More Travel Tips