Saving for a vacation can be hard enough, but it can be even more challenging when you want to travel several weeks, months, or even a year. Planning and saving for extended travel can be tricky especially if you have never done it before. But going on a longer travel adventure is more realistic than you may think. Here's how to financially plan and how to save enough money to make the journey of a lifetime.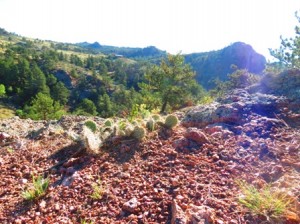 Photo Courtesy: Kristen
How to Plan
Planning financially for an extended trip isn't something that happens overnight. Depending on how long you are planning to be gone, it can take months and even years in advance to plan properly. Don't rush it. You want to be sure you have enough thorough research on your trip and more than enough money saved.
Resources for Planning
Travel Blogs and Bloggers.
There are hundreds of excellent travel blogs that are constantly documenting their extended travel journeys. Since budgeting and money is such a huge part of extended travel, many bloggers are completely upfront with how much they had to save before their trip and also how much it costs them to do it. Find a blogger who is traveling to the areas you want to go. Also, try to find a blogger who has a similar travel style to your own. For example, traveling with kids or as a couple is going to cost a completely different amount than solo travel. Staying in hostels or other hotel alternatives is going to be a lot different than if you want to stay in hotels and visit pricey attractions.
Guidebooks.
Guide books are a great place to find detailed information about an area you're planning on traveling to. But you need to keep in mind that information changes rapidly, and books don't always have the most up-to-date information on costs.
Your own Research.
Blogs, reviews, books, and magazines are great way to find information, but don't forget to simply do your own research. Look online to find prices of hotels, restaurants, and attractions. Contact the tourism office for where you're visiting to ask specific questions and about pricing.
Making Your Budget
Once you have a good idea of what the costs look like, you can come up with a good estimation on how much your trip is going to cost you and begin making your travel budget. Before you even start, you need to keep in mind how long you're planning to be gone for. You will obviously need to budget differently if you're spending one month or ten months somewhere. Keep in mind it's always better to overestimate than to run out of money.
How to Save
Save now for fun later.
Extended travel takes time to plan and also time to save. Making both big and simple cut backs can add up. As soon as you decide to take an extended vacation, write down every penny you spend for one month. At the end of the month, you can determine what you can save to put towards your trip. Maybe it's dropping cable, switching your phone plan, or moving to a cheaper apartment. Going out to eat less, using less gas, and avoiding shopping will also add up in the end as well.
Make more money now.
To make your travel fund increase even faster, increase your income. Take on extra shifts at work or get a part-time job. Try taking on odd jobs with family, friends, and around your community. Do a total house cleaning, and sell everything you don't want online or to resale shops. Take anything you can't sell, and have a giant garage sale.
Open a specific savings account.
Saying in your head that you are saving for extended travel isn't enough. Put the money in a separate account so you're not tempted to use it. You'll also have a completely clear idea of what you have for your travels.
How have you planned for extended travel?
More on Travel