We continue our Spring Break travel series this week with tips on how to create your travel budget. Don't plan your trip without one!
Before you figure out how to save money on your next vacation, you need to figure out how much your travel is going to cost you and how to budget accordingly. Many times people slip into a mindset where they are on vacation and don't even want to think about sticking to a budget. But simply making a plan can help you live within your means, not overspend, and avoid coming home in debt and broke.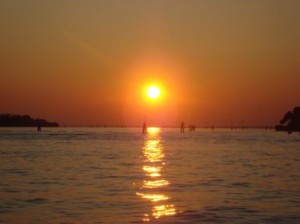 Photo Courtesy: Kristen
To begin, you'll need to do your research to make a good estimate on how much it will cost you for lodging, food, transportation, and any other entertainment and other costs you may encounter. First, start by considering where you are going and how long you'll be gone.
Where are you going?
The most important aspect of starting a travel budget is figuring out where you're going. Your transportation, lodging, food, and other costs are all dependent on the location of your travel. Visiting Hawaii is going to cost a lot more than it costs to visit Thailand. Where you're going also impacts how you're going to spend money. If you're going to a location where you can camp or stay with friends and family, lodging is going to be significantly less. Location also determines how much you will spend on incidentals. For example, if you're headed to a tropical getaway, you'll need sunscreen, a bathing suit, and other beach gear. But if you're traveling through Europe for an extended trip, you'll need good quality walking shoes and a durable backpack.
How long will you be gone?
The second thing you need to determine before actually making a budget is how long you are going to be gone. This is important because then you will be able to make a daily budget. Most likely, every day you are traveling is going to cost more money. If you are doing extended travel, there are additional costs included. You may need to purchase a storage rental to store your items or pay someone to look after your home or pets.
Create a Travel Budget
Once you know where you're going and how long you'll be gone, you can start creating your budget. Be sure to keep in mind ways to save on your vacation, and don't wait until your trip to explore free travel apps that will help you save money. The best way to do your travel budget is to balance what matters most to you and what doesn't matter at all. If you plan on going to costly dinners, stay at a less expensive hotel. If you want to do long term travel for several months, try to stay with people you know and camp to save money. Here are the five things to consider when making the budget:
How do you make a travel budget?
More Ways to Save on Travel