Summer is here and for many, that means getting away for a week and going on vacation. But let's face it, vacations can cost a lot of money. What if you are living on a budget and don't want to hand over all of your hard earned money just to get away? You could save your money and take a staycation instead, but who really wants to hang out at home all week? Luckily, I've come up with a handful of low cost vacation ideas for you to take advantage of. Read through the list and see if any are of interest to you!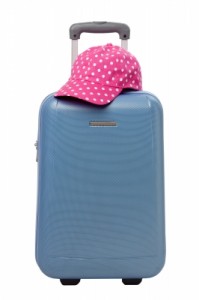 Low Cost Vacation Ideas
Book A Last Minute Deal
If you subscribe to the daily deal sites or other travel sites, you can get a weekly email of last minute vacation ideas. Many times the provider of the vacation has deeply discounted the cost just to book a room. They are going on the idea of opportunity cost here: a room booked for half price is still better than no room. In other words, would you rather have $500 or nothing? Most would choose the $500 and that is what opportunity cost is.

When you look through these deals be sure to keep in mind the real cost of the vacation. Sometimes they will not really knock the price down all that much but will make it sound like you are getting a once in a lifetime deal. Do your research first and then see if the price is actually a deal or not.

Get Your States (Or A Neighboring States) Visitors Guide
No matter what state you live in, there are many things to do. To find out about all of the fun activities, you can contact your state tourism board or visit them online. There you will find countless things to do. For example, did you know that Pennsylvania has a Grand Canyon of its own?

Many people overlook these vacation spots in favor of the beach or something overseas. As such, you typically won't find huge crowds of people. Plus, many states are still recovering from the Great Recession so you might be able to score some even better deals than you normally could.

Check Out Fairs and Amusement Parks
These are great ways to spend some quality family time together. There are fairs, carnivals and amusement parks all over the place. With a little work, you could map out a long weekend vacation where you visit various parks or fairs. Or, you could choose to do a staycation and break it up by attending some fairs for a day or two.
Go Camping or Hiking
There is nothing like getting out and seeing Mother Nature in all of her glory. A camping/hiking trip will do just that. There are plenty of state parks to choose from, you just have to figure out which one(s) offer the activities you enjoy the most.

When it comes to accommodations, you can save money by camping out a few nights under the stars. It will be a fun and memorable experience for everyone to enjoy.

Take a Group Vacation
Maybe you still want to get down to the beach for a summer vacation but the prices are ridiculous. Have you thought of inviting other friends or families? By going on a group vacation, you can split the cost of the rental and save money. Just make sure you lay the ground rules so that everyone is on the same page.

When we've done this, everyone pitched in for groceries and we cooked our meals since it was cheaper than going out to eat all of the time. Then we just rotated who did the cooking. We also made it known that there were no real group activities to do. We all did our own things and were back in time for dinner that night. It was a lot of fun being there with best friends.
Final Thoughts
There are many ways you can go away on vacation on a budget. All you have to do is think outside the box followed by a little research. You should try your hand at negotiating as well. You never know if you can get a lower price if you don't ask. As I've shown with the idea of opportunity cost above, many would rather have something than nothing.
Where are you going for your summer vacation? Do you have any additional low cost vacation ideas to share?
More Travel Tips